Case study:

How Cancer Council raised over $8 million funding with SMS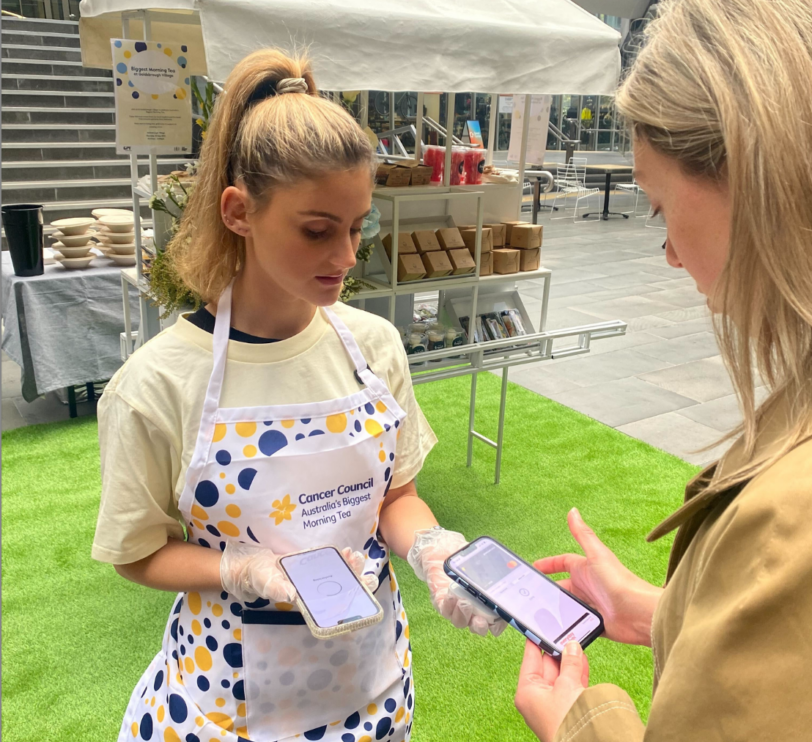 With over 19,665 morning tea hosts registered and AUD$8,515,313 raised, Australia's Biggest Morning Tea is changing people's lives. Cancer Council Queensland partners with Rungopher to run this campaign so they can continue working towards a cancer-free future for Queenslanders and beyond.
Meet Cancer Council
Established in 1961, Cancer Council Queensland is a charity organization that needs no introduction. They're a member of Cancer Council Australia and work in global affiliation with the Union for International Cancer Control (UICC).
Having over 200 employees statewide and more than 1,300 registered volunteers, Cancer Council Queensland is dedicated to improving the quality of life for people living with cancer through research, patient care, prevention, and early detection.
When you have a mission as big as Cancer Council, we want to make sure you're raising the funds you need to accomplish it.
The fact is 1 in 2 Australians will be diagnosed with cancer in their lifetime, so we believe Cancer Council is doing life-changing work. This really moved us to support Cancer Council QLD's cause on a personal level–especially when we think about the people we love.
Cancer Council Queensland teamed up with Rungopher with one big goal: to convert registered donors who haven't donated so they can nurture a community of loyal donors and raise more funds for a cancer-free future. And we know the best strategy to do it is through SMS.
Communicating the 'WHY' to the masses in a personal way: Is this possible?
A key to the success in fundraising is building a community of donors. To do this, you want to communicate with them on a regular basis and build a strong relationship with them that is based on trust and generosity. What will get people to donate is their emotional connection with the heart behind the organization. It is when they feel connected with the 'WHY' that they will want to donate.
The challenge comes when you want to reach a huge pool of donors at all once. It doesn't make sense to do it manually because it's too inefficient. However, just sending out mass broadcasts via email also won't solve the problem. You have to communicate with people in a way that feels personal to them.
Therefore, you need a strategy that will allow you to reach the masses in a personal way, with a tool that can scale and sustain this strategy in the long run. It cannot be a tool that is applicable only for a one-time campaign or event. It needs to be a system that you can use in the long run across different events, activities, and experiences that support the organization's fundraising.
This was the case for Cancer Council Queensland. Cancer Council Queensland wanted to actively raise funds and convert registered donors who haven't donated. They needed a way to communicate with their donors about their events, offer them "fun" experiences, and implement other activities driven by their cause.
They understood that it cannot be a one-size-fits-all marketing approach. Sending out a broadcast message via e-mail to their current database won't be effective. The strategy had to be personal and conversational for people to capture the heart behind the campaign—especially when the campaign is as big as the world's biggest morning tea.
Australia's Biggest Morning Tea
Australia's Biggest Morning Tea is the largest, most popular, and most successful fundraising event in Australia. It is an annual event by Cancer Council Australia. What's cool is, local communities all the way to corporates, rally to host their own tea parties in support of the cause. The funds raised help run Cancer Council's support services, cancer research, as well as prevention programs.
The idea is fairly straightforward. By simply getting homes, workplaces, or communities to host their own events, typically over a cuppa tea and some treats, they get to help raise vital money for people affected by cancer. Each year has been a resounding success raising whopping millions of dollars for the cause.
By May 19, 2022, ABMT has had 19,665 morning tea hosts registered and AUD$8,515,313 raised. The impact that this campaign has brought to supporting those battling with Cancer in Queensland and beyond is no question. It is also obvious that the scope of this campaign is too big to manage without a digital platform that leverages automation.
Cancer Council needed a platform that's easy to use with intuitive campaign builds
Keeping ABMT running with high prospects of growth requires Cancer Council to set a system that allows the campaign to run effectively and sustainably in place. Building a somewhat personal relationship is still key. So now the problem is, it's not possible to connect with hosts, donors, and greater audience manually. This challenge makes Rungopher such a great fit for Cancer Council Queensland.
CCQ wanted an affordable SMS marketing platform like RunGopher. Providing better user experience, extensive features, and consultation sessions helps us overcome their challenges more effectively. With integrated AI on the platform, the staff and volunteers will need less time, less hassle, and less error, but achieve more impact.
"It's great to be able to have a system where we can communicate quickly to our supporters and avoid sending emails to those particular supporters who are more likely to read an SMS over an email."

Bec Preston, Manager of Business Operations, Cancer Council QLD
When charity organizations run huge campaigns and events, they will have to deal with personnels from all sorts of backgrounds in their teams. An easy-to-use platform is an important factor that determines the success of the organization. Thus, on the back-end, a better user experience means seamless and convenient processes for everyone on the team.
"To be able to track click-throughs and see who and how many people action our SMS' that include a direct ask is extremely useful when planning on who and how we communicate"

Bec Preston, Manager of Business Operations, Cancer Council QLD
Meanwhile on the front-end, CCQ wants a platform that delivers both the personal aspect and the scalable aspect. Using SMS as part of their strategy makes the process much more efficient without forgoing the personalization of the communication. Rungopher allows CCQ to have conversations and connect in a way that touches the nuances, but in a way that's hassle-free because it leverages the automation.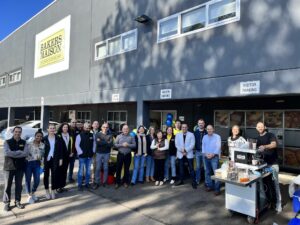 How did they use Rungopher to support Australia's Biggest Morning Tea?
Here is a list of some of the things CCQ did through Rungopher. You can also use these ideas for your next fundraising and marketing campaign. Schedule a free demo today to find out more!
1. Address verification so they can send the morning tea kit to hosts
2. Send out details for the events
3. Inform the community how they can be involved
4. Remind people to donate after the day of the Morning Tea
5. Build a database of people who want to host the Morning Tea again
6. Segment people to their specific needs (such as those who want to postpone hosting an event or who have never hosted a Morning Tea but are interested in hosting one in the future)
7. Track click-throughs to see how who and how many people respond to the SMS
8. Personalize SMS through custom fields
9. Send one-off SMS to nurture relationship with their donors
10. Receive real-time responses from their audience
11. See SMS statuses (received, replied, or opted-out)
12. Group campaigns into running and achieved categories
"We find a higher engagement rate across text vs. email as they are able to respond to CCQ in the quickest format. Average reach throughout our Australia's Biggest Morning Tea retention journey in 2019 was around 2700 (SMS journey alone) with 125 registrations received off the back of them and average fundraising efforts from these registrants equating to around $500 pp banked"

Bec Preston, Manager of Business Operations, Cancer Council QLD
Want to increase supporter engagement and raise more funds?
Cancer Council Queensland achieved great results by incorporating SMS as an integral part of their fundraising strategy. They continue to leverage the impact they can accomplish by running SMS campaigns with Rungopher. More importantly, they are able to keep doing what they do best: improving the quality of life for people living with cancer through research, patient care, prevention, and early detection.
Learn more about how you can inspire supporters to fight for your cause and raise more funds through SMS. And if you're not using SMS yet as a part of your campaign strategy, book your free demo today. Let's reimagine together how you can reach your audience better and communicate your mission more effectively with RunGopher.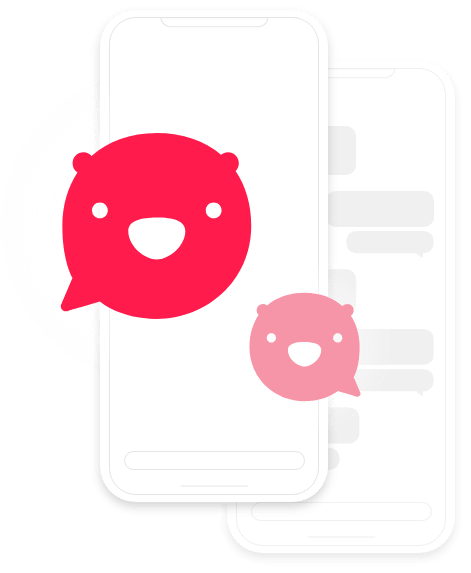 We're here for you every step of the way.
We don't just give you a platform to work with, we want to help you optimize the platform according to your business goals. Let's dive into how you can utilize SMS to grow your business and scale your impact. Book your free demo today.