Case study:

How SMS helped Hope Media achieve 37% engagement and converted fundraisers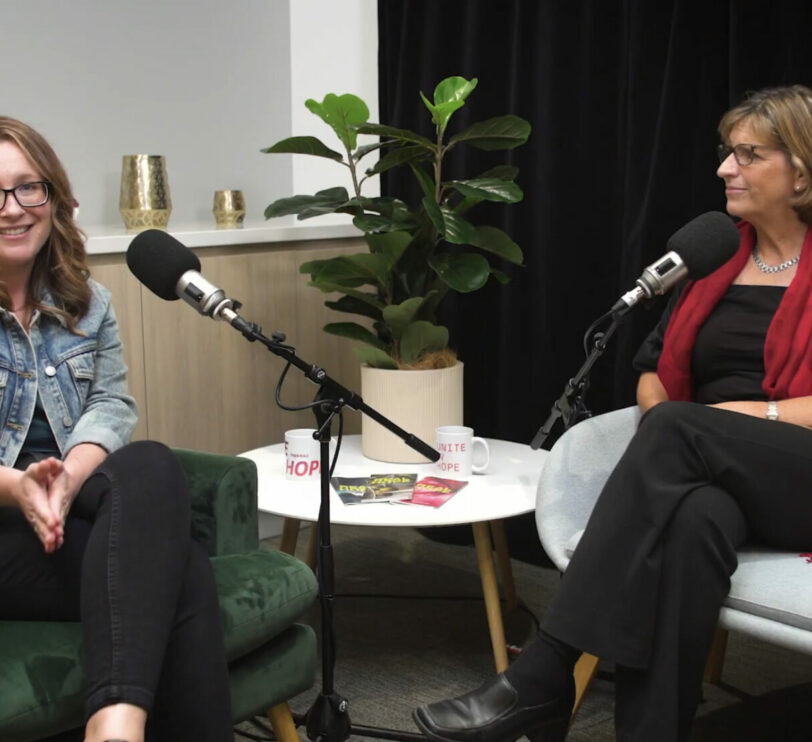 Hope 103.2 pivoted to engage with 7,000 supports when email engagement kept decreasing. How did SMS transformed that into 96% open rate and 37% engagement?
Meet Hope Media
Hope Media is a nonprofit media organization in Sydney, most known for the FM radio station Hope 103.2. They're on a mission to spread the message of hope to everywhere and everyone.
As one of Australia's first Christian radio stations, Hope Media continued to grow beyond the broadcasting sector, establishing sister companies like Inspire Digital on DAB+ digital radio, Hope Online, and Media Sales Australia. Their scope of content and media covers podcast, website articles, newsroom, and even devotional publications.
According to McNair Ingenuity, The National Listener Survey 2014, the community radio stations collectively reached over 694,000 listeners each month. Their stations provide vast arrays of Christian music, teachings, listeners interaction, and more.
In Sydney alone, their community of supporters reach over 7,000 (and it's still growing!), not including the supporters that are based in other cities in Australia. How can Hope 103.2 these 7,000 supporters with a team of 5 relationship managers and low email engagement? They reached out to Rungopher to solve this very challenge.
Email open rates continued to decrease and this was not good news for Hope 103.2
When they reached out to Rungopher, they were using email to connect with their supporters but the engagement level kept decreasing. While print mailing is a great way to engage, many of their supporters are conscious of the environment and would prefer a more sustainable approach.
On top of that, with more than 7000 supporters behind them, there was no way for the team at Hope to connect with each of them personally via call or email. They only had a team of 5 key relationship managers whose job were to make sure that they were nurturing the relationships they had with their supporters.
It was evident that they didn't have the capacity to connect with ALL the supporters. They could only focus on those in the category of more than the thousand dollars donations. So what about the rest of them? Hope wanted to engage with those who give below a thousand dollars.
They believed that these supporters had the capacity to give more, but Hope just hasn't built that relationship with them. If Hope wants to scale their impact and continue to spread the message of Hope to everyone, it's time to start nurturing this group of 7000 supporters in a more personal and engaging way. It's time to bring in SMS.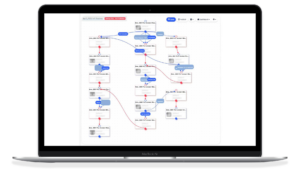 Using SMS as a relationship-building tool
What Hope is essentially doing is asking people to support the idea of hope. It's not a tangible thing like what most charities could offer, like building schools in Uganda or fighting Cancer in Australia. They're asking people to support bringing the message of hope to people, and accomplishing this has to be hinged in relationship. People needed to understand the value of what they were doing and SMS would give Hope the ability to build that relationship with their audience.
The fact that our open rates would sit on average about 96% with SMS while emails are at max 20%, it's a no-brainer for us which tool works best to build relationships.

Abby McPharlin, Development Manager
It wasn't about letting go of emails and using SMS only, but Hope wanted to use all the platforms they could use to share a story of hope to their audience. They still wanted to use emails but understood it couldn't just be emails anymore. From a brief testing of SMS, they saw that the ROI they were getting from emails just weren't good enough compared to the ROI they were getting from SMS.
There was this world of possibility with SMS. It was about relationship and engagement. It wasn't about sales. That's what we were about when it came to us as an organization.

Abby McPharlin, Development Manager
So why Rungopher? Conversational SMS vs. Transactional SMS
It's more than just transactional SMS for Hope because they don't see SMS as a marketing tool—rather it's a relationship-building tool. They wanted to have genuine conversations with their community of supporters. So when Hope met with Rungopher, it was a match made in heaven. Rungopher allowed them to connect with supporters in a way that feels personal but doesn't require a stack of personnel resource to do so.
We found with Rungopher it allows us to have conversations with customers at that level of engagement, whereas other platforms we use it as just a marketing tool not necessarily as a relationship-building tool.

Abby McPharlin, Development Manager
What they're seeing is most people will respond if they craft the wording and the message well, and then they give them an incentive to respond. They also saw that their unsubscribers are quite low. So it's not that people don't want to receive the message—perhaps they're just too busy to respond. While they might not be open to be sold to, they're open to have a conversation and engage. The first campaign to test this out was The 30 Days of Prayer Campaign.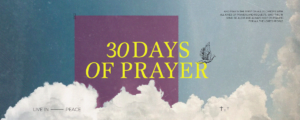 The 30 Days of Prayer Campaign: 30 days of personalized, automated SMS journey
At Hope 103.2, April is the month of Hope & Prayer, where they hold the month-long program, 30 Days of Prayer. Hope believes they can support and journey with the people within the community personally through this campaign. By connecting through email or SMS, people are encouraged to pray together as a community, and allowing them to interact by submitting prayer requests or praise points.
Previously, they have always run the campaign using emails but the engagement has always been low. They were determined to use a different approach this time. On strategy day, Rungopher helped Hope map out the SMS contact journey for the whole campaign. Everyday, Hope would send out a prayer at a specific time and include an invitation for people to respond. The entire process will be automated on the backend. People could join at any day in the journey and connect at every point in the campaign, and it was this huge flexibility that stir up even more conversations and engagement.
Working with Adrian at Rungopher, he brings a level of strategy and innovation into the way that we can use the platform for our business. He gets our business and what we're about… In all of it, it's innovative and outside of the box, it's thinking of ways for us to communicate with our supporters and test out things.

Abby McPharlin, Development Manager
Hope saw that using Rungopher was more than what they expected they could do. They had never thought about using MMS and GIFs for text messages. They hadn't thought about the bot and being able to respond, how they could set it up so they could converse with the audience about general things. The system was so robust that they could meet their supporters and audience at where they're at.
37% of engagement + $60 raised for every dollar spent
The 30 Days of Prayer campaign was a huge success!
So many people responded and it set them up perfectly for their June appeal. When the time came for Hope to connect with supporters to ask them about their possibility to donate for their cause, their community felt like Hope has cared for them and taken the time to bring a positive change in their lives.
The campaign wasn't about raising funds, it was really about supporting the community and being there for them. However, that effort gave Hope's supporters a solid reason to contribute and donate so Hope can keep doing what they're doing.
The sky's the limit with Rungopher.

Abby McPharlin, Development Manager
Want to increase supporter engagement and raise more funds?
After using Hope 103.2 and their campaign as a trial ground, Hope is looking to expand the use of conversational SMS into all of their radio stations and beyond across Australia. They envision that conversational SMS will remain as an integral part of their relationship management with their supporters.
If you're not using SMS yet as a part of your campaign strategy, book your demo today. Reimagine how you can reach your audience better and communicate your mission more effectively to reach a bigger impact with RunGopher.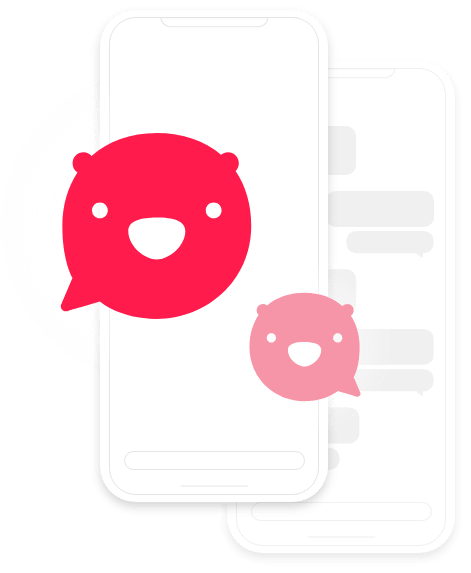 We're here for you every step of the way.
We don't just give you a platform to work with, we want to help you optimize the platform according to your business goals. Let's dive into how you can utilize SMS to grow your business and scale your impact. Book your free demo today.