Case study:

How HashChing used SMS to get 25% engagement with high-net customers at a large scale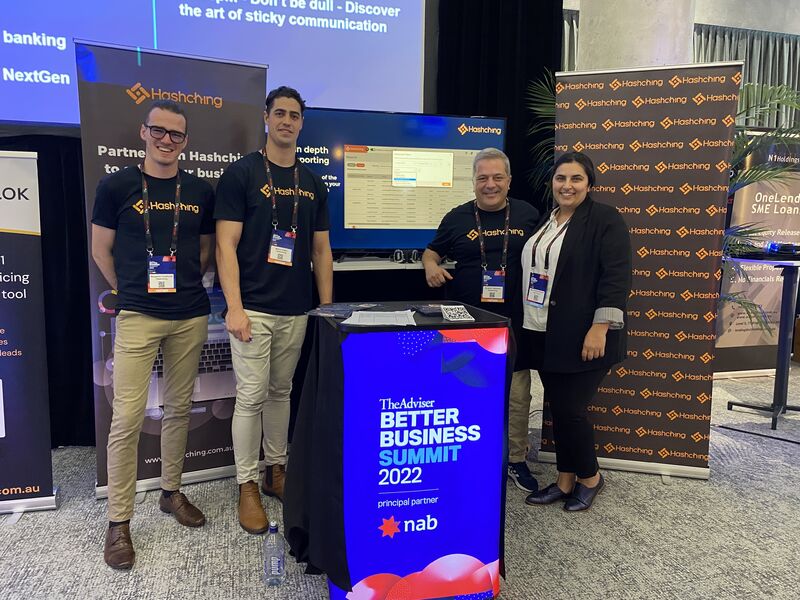 HashChing automated a 6-month lead journey and got over 25% engagement and $11,000 lead through their SMS campaign. How did they do it?
Engaging high-net-worth customers at a large scale: What tool would work best?
If you work in the finance and property industry, you understand the importance of building trust with clients. When it comes to getting financial expertise and assistance, you want to work with someone you have confidence in. You don't want to just deal with anyone you come across with, especially not on the internet. This is the case with customers looking for mortgage and brokers to help them refinance their home loans.
Being a digital home-loan brokerage firm comes with its unique challenges. It even goes beyond building trust. You need a tool/system that can segment every client and customer in a way that connects them to solutions that fit their unique background and circumstance. While a one-size fits all may alleviate some of their financial challenges, ultimately every home owner has their version of ideal mortgage and commercial broker.
The task then is to engage with high-net-worth customers at a large scale efficiently and effectively. Is there a tool and strategy that could solve these challenges? HashChing figured that out when they came to Rungopher.
Meet HashChing, a firm on a mission to help homeowners restructure their financing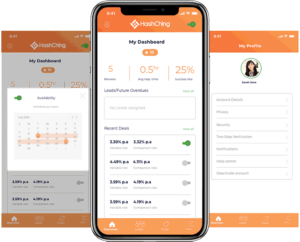 HashChing, Australia's first and leading online financial marketplace, connects prospective home buyers to mortgage and commercial brokers to access home loan deals. The company, which received venture capital funding in 2016 from Sapien Ventures, provides a free, transparent, on-demand service for users to find competitive priced loans.
With its integrated platform and user-friendly technology, HashChing is on a mission to help their customers make the best informed decision in choosing a financial product. If HashChing wants to accomplish their mission successfully, they need a digital tool that their audience will actually engage with. Without personal and real-time engagement, collecting the information needed to help solve their audience's needs will be impossible.
For HashChing, it's important that they don't connect home owners with just any mortgage and commercial brokers, they want to connect home owners with brokers that would be ideal to their goals. So what they need is a communication platform that allows them to understand what each customers need, and respond based on their unique needs.
Building trust in an efficient and scalable way: Why an automated call schedule doesn't work
Previously, the main strategy that HashChing used to build relationships with customers was through an automated call scheduler. It's a common approach used by many organizations to connect and follow up with customers. Unfortunately, instead of building trust and relationship, a phone call often feels too direct for customers.
Think about the times when you receive a phone call from a bank or loan broker to follow up about an offer or a transaction. How do you feel in those situations? Most customers would hang up or quickly end the conversation feeling intruded and pushed by the companies.
To build a good, solid relationship with their customers, calling them isn't the best strategy for HashChing. They need something that's less direct, more easy going, but highly engaging. The tool must allow them to communicate quickly and effectively—building trust in an efficient and scalable way. It is a challenge perfectly fit for Rungopher to solve.
SMS contact strategy: an automated, multi-stage, 6-month lead journey
The big goal is to do all that they can to get as many leads as possible throughout the 6 months customer journey. We developed and launched a multi-stage lead journey that re-engaged cold refinancing customers. The process was a lot more efficient with our automated call scheduler. We brought the contacts through qualifying questions to get to know them and filter their next steps. From there we drive them for a call with a broker to close the deal.
On our 'Strategy Day', we brainstormed what the journey would look like and how could HashChing engage with people online. we came up with a journey on their platform and an automated 6-month journey of communication. Yes, you read that right: an automated 6-month lead journey! This multi-layered contact strategy ensures that every lead is being nurtured at every stage—no one gets left behind.
Once a homeowner signs up, they automatically become a part of the journey for the next 6 months. Every text and interaction is strategically planned to understand the homeowners at a deeper level. The specific questions on the contact journey touched on the nuances of the home owners' unique needs. So it allows HashChing to segment them into the right categories and funnel them towards the most ideal mortgage brokers.
Literally after HashChing set the lead journey up on Rungopher, the most complicated part of the work is done. They can leverage Rungopher's AI feature to automate the process from the top of the funnel to the end. And by the end of this 6-month journey, they get the most leads possible! Less hassle, more conversions, more impact—all by incorporating SMS as their core strategy to build relationship and trust with their customers and automating that process through Rungopher.
Want to generate more leads using SMS?
With Rungopher, HashChing was able to engage less technical voters via SMS, direct push to prospect specific market segments, and connect with known client base to drive specific desirable outcomes. They sent out around 6,000 messages that got over 25% engagement. They also produced a successful $11,000 lead—and this ROI is still growing as they continue utilizing SMS to connect with leads, build trust, and nurture their relationships with customers.
HashChing's decision to incorporate SMS as the core strategy in their customer journey transformed their business.You too can elevate your marketing strategy using conversational SMS. Book your demo with RunGopher today and let's connect you with your audience so you can grow your business and scale your impact.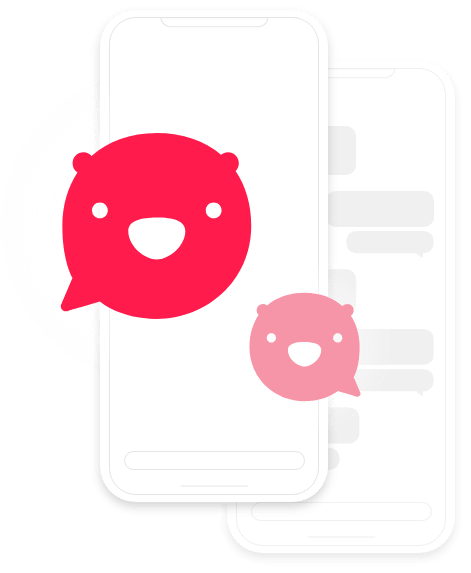 We're here for you every step of the way.
We don't just give you a platform to work with, we want to help you optimize the platform according to your business goals. Let's dive into how you can utilize SMS to grow your business and scale your impact. Book your free demo today.