Article:

5 tips to increase conversion using SMS
Sell more of your products or services with RunGopher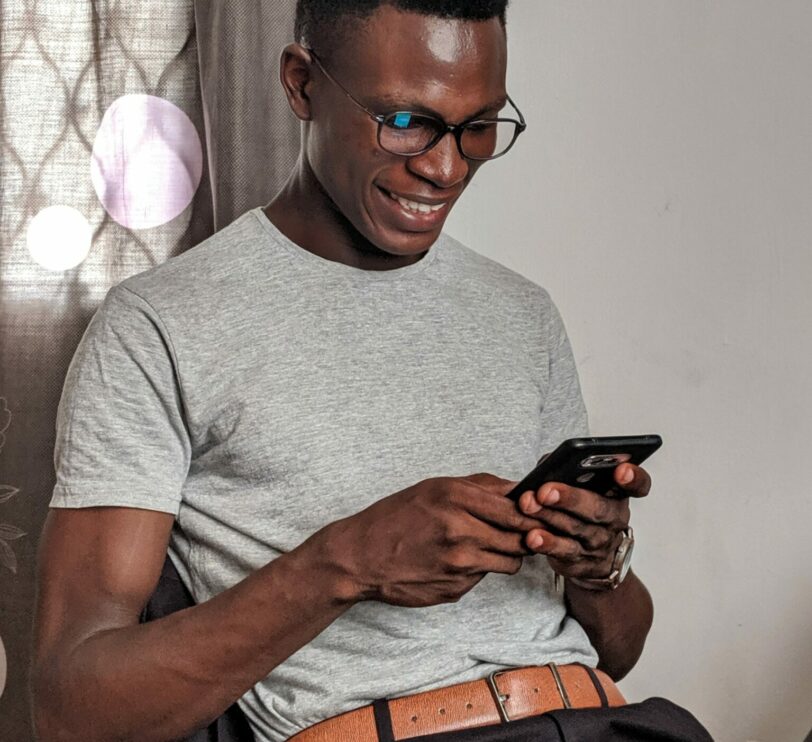 How can we engage with customers better in the midst of information overload? SMS can bridge the gap.
What determines the success of your sales and marketing strategy is your conversion rates
Brands and businesses make good products and services because they want customers to enjoy the benefits of what they have created. You want customers to engage with the products and services, and tell everybody about it. At the core, you want to sell your products and services. You want customers that convert.
To convert means customers are not only aware about the products and services, but are actually purchasing the product. It's not good enough for your audience to only think of your product or service as good options to consider. You want customers who click that call-to-action so that they move forward in the next steps of your customer journey.
Conversion is key because conversion means revenue. So, it's obvious that every effort put into sales and marketing are intended to increase conversion. However, the thing about conversion is that people don't just suddenly trust in a brand or business. They won't automatically trust in a product or service. Conversion is based on trust that is built upon a relationship between the customers and the brand and business.
Conversion happens when customers trust the brand and business
Trust is huge. Every brand and business would want to be trusted by their audience. Trust is a testament to their quality and ability to solve your customers' needs. It's easy for your audience to convert when they trust that your products and services will be the solution they are looking for. If they know that they can rely on you to get what they are expecting from the brand, chances are they will stay loyal to you and keep buying your products and services.
A loyal and deep sense of trust upon a brand and business cannot be built from just sending offers to customers. While giving offers is a great way to serve customers and spur up incentives to make purchases during certain seasons, it is not meaningful enough to build an emotional connection with customers.
Offers and announcements are one-way conversations, and in an era of constant information overload, customers probably don't want more information from you. What they want more from brands and businesses are the opportunity to engage in a more meaningful way—such as through 2-way conversations.
One-way conversations with customers just lead to more information overload
So many brands and businesses still think in terms of giving offers and announcements. To use email newsletters as a medium to convey more information for customers to digest. However, customers are already bombarded with information from so many sources throughout their day.
Think about the messages you have to digest and respond to during a normal work day. Actual work emails from colleagues, more emails from other platforms that they are subscribed to, and not yet taking into account social media. The list is endless.
If you want to promote some kind of product or service, announcing those things to your customers will feel like another news to be quickly skimmed through in your customer's inbox. Sending one-way conversations mean you are no different than anyone else in the market. With the constant information overwhelm, customers want something that feels more human and personal. Two-way conversations is the way to go.
With this in mind, how can we engage customers to drive conversion even though they are overloaded with information? SMS can bridge this gap.
How using SMS in your sales and marketing strategy can help
Rather than sending one-way announcements to customers, consider having actual 2-way conversations with your customers. SMS can help you do this efficiently and effectively. You can use an automated SMS platform like Rungopher to set up a customer journey based on your contact strategy to connect with customers. The better the connection you build, the higher your conversion rates will be.
While there are other tools out there that you can consider too, SMS is still the best tool to help you connect with customers and increase conversion. If you use your email newsletters, replying to an email feels more formal and burdensome compared to sending a quick reply via text message. If you reach out through a phone call, it can feel too direct and pressuring for customers.
With SMS, you don't have to replace the tools you are already using. Instead, you can use SMS to further connect with your audience, and elevate your marketing strategy and customer service by incorporating SMS into your workflow and digital ecosystem.
Here are 5 things you can do with SMS to boost conversion rates:
1. Update your customer database
SMS is a great way to update your customer data. Most people won't read nor respond if you send out a survey via email. SMS can turn the customer survey or interview into an easy, light text message conversation.
You can ask for permission first whether they want to participate and record their entire journey in the SMS platform. To make it easier, use an automated platform like Rungopher to automate the conversation journey.
2. Personalize your conversations
Once you update your data and know your customers better, develop contact strategies for different groups of audience. By having unique approaches to different groups of audience, they feel like you're having a personal relationship with them. This will build trust and increase conversion.
With a platform like Rungopher that records the entire conversation journey, you will be able to categorize who your customers are and speak to them personally. Personalize your questions and include nuances. Mention a trait that represents them and cater your products and services or special offerings to meet those needs.
3. Don't just use SMS to sell, use it to have a conversation
If the only time you use SMS is to sell or offer a new product or service, your audience will see your SMS as spammy. Conversion doesn't always come from knowing about a discount, it often comes from trust towards the brand and business.
If you have built a genuine relationship with your customers prior to offering any product or service, it will build trust. When they have trusted your brand and business, they will want to purchase your products and services when you launch them in the market.
4. Use SMS to tell stories, not facts
You're not trying to convince your audience of facts, you are connecting with them. You won't need to convince your customers if they feel that they are already connected to you and trust you. Too many businesses use SMS to convey more facts instead of having a conversation with customers.
Try thinking outside of the box. For example, you can use SMS to send photos of actual people from your company. Send them behind the scenes photos of your team or send them words of encouragement. Not every SMS has to be just about your product or service in order to your increase conversion rates.
5. See SMS as a catalyst to encourage your audience to convert
All the trust you've built leads to 1 thing: conversion. You want people to buy your products and services. So, this probably won't happen from just a one-time conversation with your customers.. This needs to be build over time.
Build trust and relationship with customers to the point that when you send out the link to convert, they will engage right away. Use SMS as a build-up first in your sales and marketing strategy. Incorporate it as a part of your storytelling. And then later on at the end of the journey, use SMS as the push towards the call-to-action, a.k.a. conversion.
Want to work with RunGopher?
You too can transform your business and marketing strategy using conversational SMS. Book your demo with RunGopher today and let's connect you with your audience so you can grow your business and scale your impact.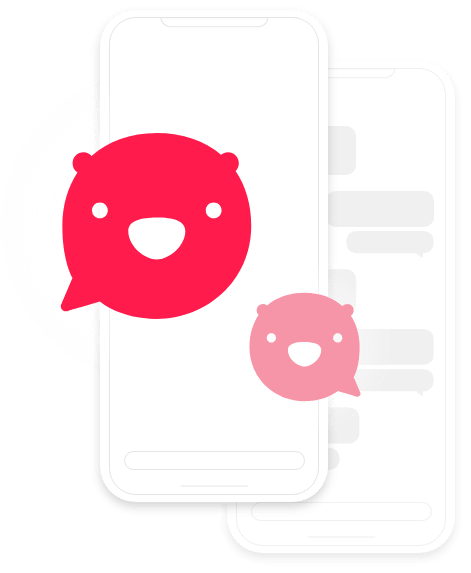 We're here for you every step of the way.
We don't just give you a platform to work with, we want to help you optimize the platform according to your business goals. Let's dive into how you can utilize SMS to grow your business and scale your impact. Book your free demo today.