Article:

What is Automated SMS Marketing & How Can It Benefit My Business?
Are you looking for a way to take your marketing to the next level in 2023?
Then welcome to the world of SMS automated marketing! 
Recently, you've probably seen notifications from local shops or updates from your favourite stores on your phone.  The good news is that these messages didn't take days of manual labour – they were part of an automated system with major benefits.
From large enterprise corporations to small businesses just starting out, so many companies are embracing automation as part of their outreach strategies. Read on to discover these major advantages and how they can strengthen your business and your engagement with customers!
First things first – what is Automated SMS Marketing?
Ok, so let's define our terms. Automated SMS Marketing is the use of text messages for marketing purposes.
It's a highly effective form of communication that allows businesses to send personalised, timely messages to engage customers and promote their brand.
Automated SMS Marketing offers marketers a simple and cost-effective way to reach customers with regular updates, special discounts, rewards, and other promotional offers.
If you're a business owner or marketing manager, you've probably had the desire to do this in the past, but lacked the technology.
But we're pleased to tell you that the problem is now a thing of the past!
Can Automated SMS Marketing really benefit my business?
It certainly can! In the past, SMS campaigns generally required a lot of manual effort.
But Automated SMS Marketing is streamlining the process of sending customised messages.
Plus, they can be based on certain conditions or user interactions, such as when a customer makes a purchase or subscribes to your service.
Automated SMS Marketing also allows businesses to track their campaigns in real time and adjust messages according to customer preferences.
By using automated systems, you can ensure you're effectively reaching the right audience at the right time with the right message – all while reducing manual labour costs associated with traditional marketing campaigns.
The future has arrived! All thanks to the major benefits of Automated SMS Marketing
Getting started with automated SMS marketing
If you're a savvy business owner that's looking to sell more this season, you're clearly going to be excited by the prospect of Automated SMS Marketing. But how to begin?
The truth is, with the right software and a well-planned strategy, your business can quickly begin sending automated SMS messages.
Here's our foolproof 5-step process to get you started.
1. Decide on the messages you want to send. Come up with a strategy for what type of content to include in your messages, such as discounts, promotions, product information, and updates on events or services.
2. Then select a reliable automated SMS platform that will enable you to send messages and track their performance.
3. Once this is done, create a contact list for your customers. Just make sure all your contacts have consented to receive your messages for you to comply with regulations.
4. Next, it's time to start crafting your messages! Aim for quality over quantity; keep your copy succinct, but make sure you still deliver an exciting and engaging message.
5. Finally, set up automated triggers that will send out the SMS at predetermined times or when certain conditions are met.
With a few simple steps, you can now sit back and watch the positive results of your Automated SMS Marketing roll in!
Sure, this process can seem a bit daunting, but that's why so many businesses choose to partner with a specialised SMS platform like RunGopher.
We collaborate with you to improve the efficiency and effectiveness of your digital ecosystem – so you can get on with making your business the best it can be.
These businesses enjoyed wild success using SMS marketing
Sure, we love to share our excitement about Automated SMS Marketing. But in all honesty, we don't have to, because the results speak for themselves.
SMS marketing has proven to be an incredibly effective way for businesses of all sizes to connect with customers and boost engagement.
With its low cost, high reach, and fast response rate, SMS marketing has helped so many companies experience remarkable success.
We've watched our clients achieve a phenomenal 385% ROI, obliterate their sales targets, and refine their marketing and customer journey.
But more than that, it's about reaching your clients at the perfect moment – and developing fruitful and long-lasting relationships.
We're proud to say our clients have all benefited from the immediacy and convenience of SMS marketing – allowing them to build meaningful relationships with customers and create mutually beneficial experiences.
Tips for getting the most out of your Automated SMS Marketing
Before we go, we wanted to share 3 tips that we've learnt on our own journey to automated SMS success.
Step 1. Plan ahead:
Planning ahead is key when it comes to any type of marketing strategy, and SMS marketing is no exception. Taking the time to think through how to structure your campaign – what message you're sending, who will receive it, and when it should go out – ensures that you're thinking strategically about how best to reach your audience.
Step 2. Personalise:
Personalisation is key for getting the most from any type of marketing strategy, including automated SMS campaigns. You don't have to write every single message for each recipient – but make sure that you tailor each one according to their interests or behaviours so that they feel like the message is relevant and useful to them.
Step 3. Monitor results:
Tracking results allows you to evaluate which messages are performing well and which ones could use more work or need more attention before they are sent out again. This also gives you valuable insights into who in your target market responds best (or least) to particular messages so that you can adjust your approach in the future.
Don't wait – achieve insane automated marketing success in 2023!
By following these tips and taking some time to create an effective plan for your next automated SMS campaign, you can ensure your business enjoys extraordinary success.
If you're as excited about Automated SMS Marketing as we are, it's time you spoke to Rungopher. Our passionate team is ready to show you how your business can benefit big time. Book a demo today!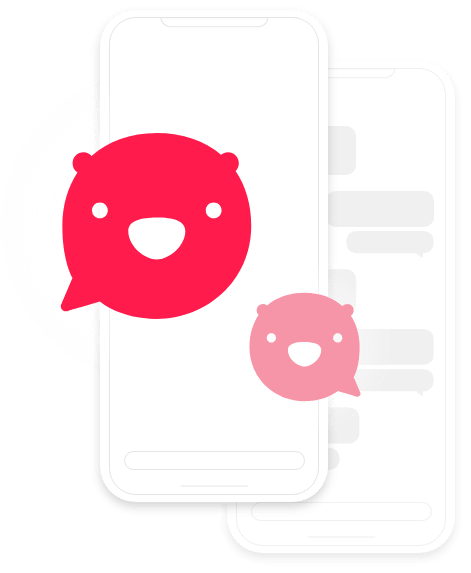 We're here for you every step of the way.
We don't just give you a platform to work with, we want to help you optimize the platform according to your business goals. Let's dive into how you can utilize SMS to grow your business and scale your impact. Book your free demo today.