Documentation:

How SMS can build meaningful connections with customers
Are you connecting with your customers?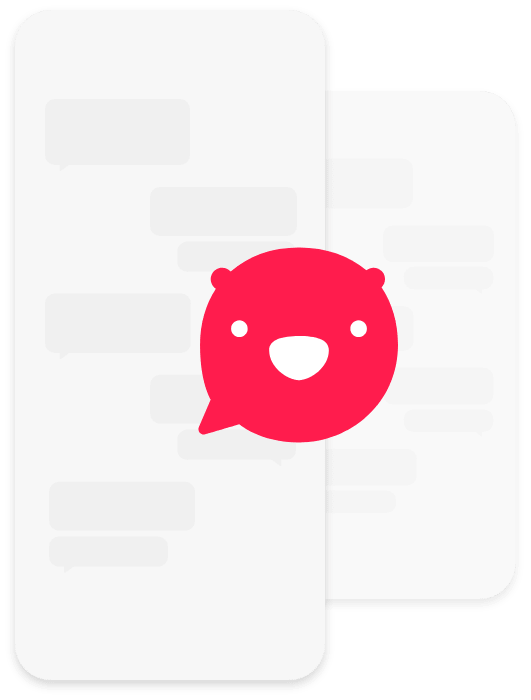 RunGopher
How SMS can help you build meaningful connections with your customers
Are you connecting with your customers?
Building a relationship with your customers, supporters, and/or audience is essential. All the resources and energy put into your strategy are designed to build meaningful connections that lead to conversions—a purchase, a donation, a discovery call.
Unfortunately, your customers are almost constantly experiencing information overload and overwhelm. Many people don't open email newsletters and they don't engage with social media ads as they used to. As a result, something that used to feel personal like an email newsletter or social media platform is now seen as a connection with the masses—not with an individual.
This is where SMS and MMS come in.
Why you should consider using SMS as your marketing strategy
SMS and MMS are two powerful tools to build meaningful connections with customers because they are still personal. SMS and MMS place the message you want to communicate to your customers right in their hands.
Rungopher exists because we understand that you want your customers to engage with you through an experience that is personal. You want to have conversations with them, but it won't feel personalized if you do it through a social media post or newsletter that is broadcasted to everyone.
Companies these days have gone for the flashier mediums to produce content because people engage on many different social platforms. However, when you see a sponsored ad on Facebook, you know that beyond the algorithms, it wasn't personalized. It's something the company sent to the masses.
Compare this to the experience of receiving an SMS where exposure to the masses is hidden. It automatically creates a sense of personal connection. We feel like that message was specifically sent to us. It feels more genuine and this personal aspect is what drives us to engage and take action.
How SMS can help you connect with your customers (to name a few)
Fundraising and campaigns.

Reading an email newsletter that invites you to participate in a fundraise can feel spam-y, but receiving a text with an image feels like a conversation someone. Imagine getting an image or gif with a blurb of caption that describes what the campaign is about, how people can participate, and what next steps they can take right away. This mimics our everyday behavior when interacting with people digitally. The moment that image is sent via SMS instead of publicly through email or ad, it becomes a lot more personal, and personal triggers more engagement.

Following up on unpaid invoices.

Does your sales team struggle with following up on unpaid invoices? Getting a phone call that reminds you to pay your bills is uncomfortable. This is why SMS works because it serves more as a gentle prompt rather than a direct confrontation. On the backend, using SMS removes one step in your workflow because you automate the follow-up processes. On the front end, it still feels personal. You can even name the virtual personality so that customers feel like they are connecting with an actual person from your company.

Event registrations.

SMS is a great strategy for event registrations and useful to connect with returning participants. Compared to using emails, more people would respond to the text and open the links to register to the new events. You can map out and automate a customer journey based on segments of data to maximize the SMS to be as specific as possible. For example, if they are attending with family, you can redirect them to activities during the event that are suitable for children and offer a family pass. Beyond that, SMS is useful to help participants keep track of the events as well. You can use SMS to remind people of their schedules, send them a map of the expo, and even send a link to a Spotify playlist of the event.
Let's brainstorm and experiment!
So… do you think your current strategy is the best strategy for you to connect with your customers? Has your strategy been producing the results that you want to see? Is there a better alternative?
We believe that using SMS can help you create engagement and build trusting relationships with your customers. Incorporating SMS can speed up certain phases in your strategy so that you can reach your end goal faster too.
Let's dive into what's getting in your way from reaching your customers and brainstorm together how SMS can help you solve this problem. Book your demo today.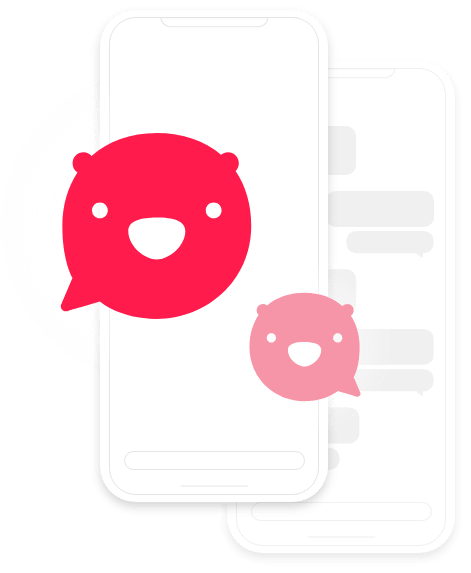 Start the conversation
with your customers
Start your free trial and begin talking directly with your customers today. Find out how easy it is to improve engagement and up the ROI of your marketing.