Article:

5 reasons SMS can help your fundraising campaigns
For nonprofits: inspire supporters to fight for your cause with RunGopher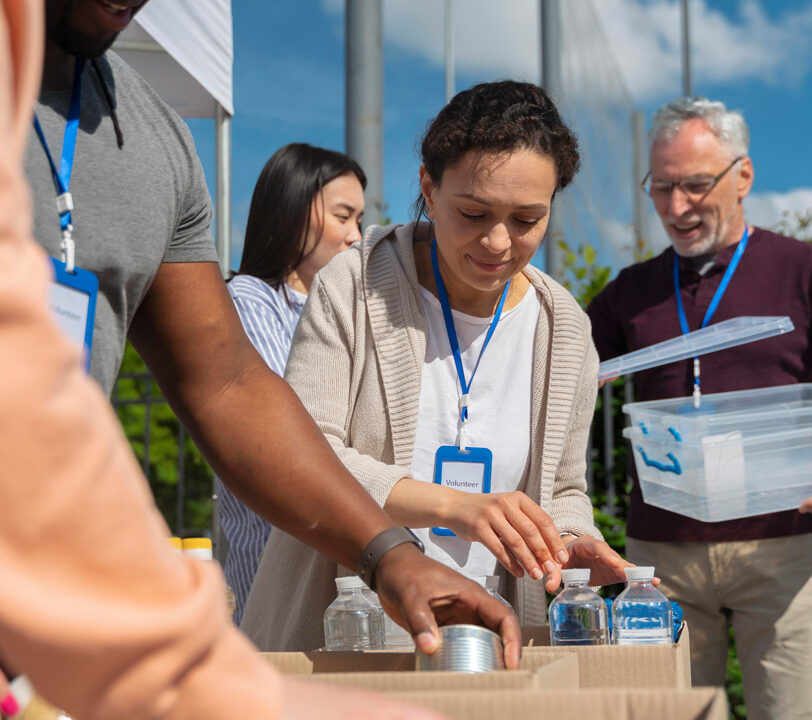 Are you getting the supporter engagement you need from your fundraising campaigns?
For nonprofits, having an effective and efficient strategy to raise funds is a must. Without raising sufficient funds through your campaigns, you risk not being able to accomplish your mission and impacting the community. This is why you spend a good chunk of your time working on your fundraising campaigns.
Fundraising campaigns are held for one big goal: raise funds to help people and fight for a cause. The problem arises when nonprofits don't produce the desired level of engagement from supporters from their campaign. It's one thing for your audience to be aware of your campaigns, but it's another thing for them to be engaged.
As a charity organization, while raising awareness is a start, you don't want people to just be aware. You want them to engage at every step in your campaign, to understand the full story of what you're trying to accomplish. Supporter engagement is key because engaged supporters want to give and take part in the cause.
Email marketing alone is not enough
One of the most common ways for nonprofits to engage with supporters is through email marketing. Many nonprofit organizations still use this strategy to reach their supporters and over the past decade, email marketing has proven to be quite successful in engaging with a group of audience and building meaningful relationships with them.
Unfortunately, it has become less and less effective on its own because of the growth in digital and social media. We are all constantly overloaded with information, so even though emails used to feel personal and meaningful, it now feels like another spam-y thread in our inbox.
If you want to maximize the impact of email marketing to our fundraising campaigns, you will need to upgrade your strategy and incorporate other tools to help boost your email marketing strategy. This is where SMS comes in.
Nowadays, most email newsletters feel spam-y. It doesn't feel like something you'd look forward to anymore. You would probably want to hit the snooze button on the emails and not engage. But SMS doesn't feel like that. It still feels personal and easy. It still feels like something you'd want to engage with even in the midst of information overload.
SMS can help increase your supporter engagement, which leads to more funds raised. However, to do this, you need to incorporate SMS as a part of your campaign strategy—not just as an additional part at the end.
Many organizations have incorporated SMS into their campaign journey. Unfortunately, many only use SMS at the end of the campaigns after a series of email campaigns. With a low engagement on email newsletters and a much higher on SMS, this means most of your audience will only read the SMS that contains the call-to-action to contribute—not the rest of the emails that contain the 'why' and story behind your campaign.
If that's the case, your audience will feel like you are just asking for money, instead of feeling like they are a part of the journey. This will lead to lower conversions and supporters that don't stick around for the long haul. You want to raise funds in a sustainable way, not based on just people's impulsive decisions to give. You want to build a meaningful emotional connection with your supporters and have them engaged with all your campaigns.
Here are 5 reasons why SMS can level up your supporter engagement:
SMS elevates the strategy and the tools
The reason for using SMS is not to replace the tools that have worked before, but to elevate your entire CRM strategy. SMS strategy alone won't be as effective compared to actually combining the different touch points to communicate with supporters.
Incorporating SMS into your campaign marketing strategy and workflow makes everything better and more effective, especially for nonprofits. You can automate certain parts of the process by using an automated SMS platform like Rungopher. You can make things easier by eliminating the need for a human touch to complete an assignment, while still building meaningful connections with your supporters.
SMS makes things more personal
Imagine getting an image or gif with a blurb of caption that describes what the campaign is about, how people can participate, and what next steps they can take right away. This mimics our everyday behavior when interacting with people digitally. The moment that image is sent via SMS instead of publicly through email, it becomes a lot more personal.
Reading an email newsletter that invites you to participate in a fundraise can feel spam-y, but receiving a text just feels like a conversation. You want to make your audience feel like they're connecting with another person behind your brand. This personal feel is what will trigger more engagement, and for nonprofits, engagement will lead to more funds raised.
SMS adds more touch points to connect with supporters without overload
Engagement means touch points. The more channels that we are connecting with them, the deeper the relationship you can build. And we know engagement and emotional connection are essential for nonprofits. People are used to sending many text messages in a day, so getting a text message often doesn't feel like overload. It feels more like an ongoing conversation.
Compared to email, it can feel like bombarding things to the audience. If you want more engagement, you need to consider all the possible channels you can use to connect with them, while being mindful not to overwhelm. Adding SMS means you create more opportunities to include supporters in your campaign journey.
SMS acts as a catalysts for engagement for the bigger and important information
Because you're not eliminating the other things that are useful to connect with the audience, SMS can act as a catalyst for engagement. You can use SMS as the primary tool to lead people to the bigger, important, and more complete information. Think of SMS as trailers and teasers to the actual announcement or story you are sharing in the campaign.
Here's an example. While SMS has a low word limit, you can invite people to read the rest of the story on your email newsletter through SMS. Give previews or catchy conversational one-liners through SMS and lead people to redirect people to newsletters for the full information.
SMS encourages a more prompt and immediate response
Emails can feel more formal. It feels more like an "official" business matter. Compared to email newsletters, SMS can feel a lot more conversational. To reply a coworker through email can seem more effort than to reply a friend through text message.
Incorporating SMS for call-to-action can lead to higher responses because it feels light and easy. There is a greater sense of urgency to take action compared to opening an email. This is why SMS is perfect medium for immediate responses and to prompt people to respond and contribute at the end of your campaign strategy.
Want to increase supporter engagement and raise more funds?
If you're not using SMS yet as a part of your campaign strategy, Book your demo today. Reimagine how you can reach your audience better and communicate your mission more effectively to reach a bigger impact with RunGopher.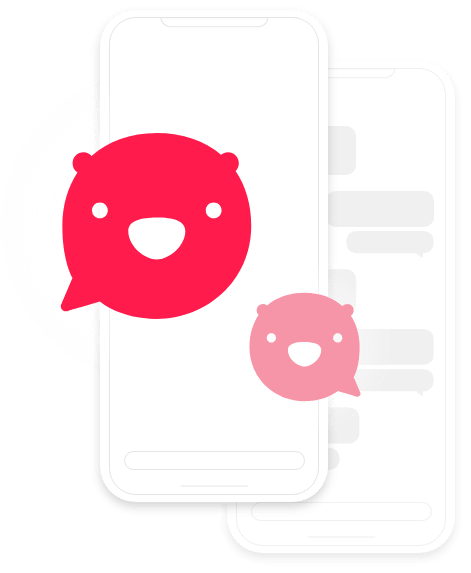 We're here for you every step of the way.
We don't just give you a platform to work with, we want to help you optimize the platform according to your business goals. Let's dive into how you can utilize SMS to grow your business and scale your impact. Book your free demo today.