Article:

Your Starter Guide to SMS Marketing
How do you reach a big audience in a personal way and do it in a manner that's effective and efficient?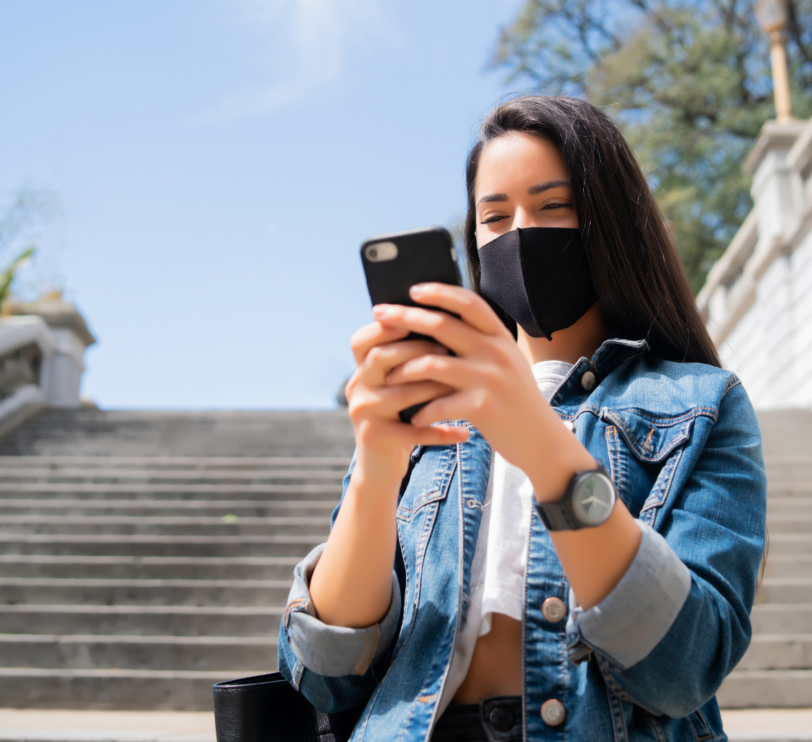 How do you reach a big audience in a personal way?
More importantly, how do you reach a big audience in a personal way and do it in a manner that's effective and efficient?
It almost seems too good to be true.
Other than your social media strategy, one of the best ways to do this is email marketing. You invite people to sign up to your newsletter and email list, and then you nurture the relationship by sending them regular emails that give your audience value. In between those value emails, you would occasionally send them promotional and announcement emails about your products and services.
Sounds like a familiar strategy? Perhaps you have tried this too and you have gotten great results in the past. But over the past few years, we have seen a bigger challenge in reaching our audience through email marketing. We have had countless organizations come to us having done email marketing and they showed us results that weren't as favourable as we all had hoped. It's not that email marketing is now dead… it's more than email marketing alone is no longer enough.
Why email marketing alone isn't enough
There's no doubt that email marketing has been a great strategy to build relationship with your audience. It is way more personal than a social media post and opens up room to have a personal conversation with them through your inbox. You can ask them questions and prompt them to reply, and you can track who actually opens, reads, and takes the call-to-action in your emails. It is a powerful strategy for sure.
Unfortunately, people are becoming more and more overloaded with information. As the years go by, customers are feeling more tired of getting announcements and promotional info through their inbox because you're not the only one sending them those messages. Instead of feeling nurtured and taken care of, customers feel bombarded and pushed to do something—like making a purchase, that they feel they are still not ready to do.
What they want is something personal. They want something that feels like it's directed specially for them. They don't want something that feels heavy or feels like another one of those bulk messages from a corporation or a big brand. They want something that feels genuine and interesting. Something that they are invited to be a part of as well.
So if your audience is seeing email marketing as more information overload, is there a solution? We believe we have the best tool to accomplish this—and it's not too good to be true.
Say hello to SMS marketing.
What is SMS marketing?
SMS Marketing is known under many other names like text message marketing or SMS advertising, or text marketing. But at the very basic, SMS marketing is a marketing strategy that uses SMS or text message to reach and connect with your audience. It is an approach to nurture your audience at a very personal level, as text messages don't just come into your inbox, but it actually comes straight into the hands of your audience via their mobile phones.
Hold on.. we know what you're thinking. If we have to send a text message one by one to each of our audience.. that's not possible. It's so much work.. right? Yes, if you send them manually then that's not possible. This is exactly why at RunGopher, we offer automated SMS marketing.
So when we say SMS marketing, it means you can schedule out bulk SMS messages to your audience but in a personalized way. We're not talking about just sending SMS with 1 sentence saying "50% off for product launch this Friday"! No, that's not what we mean.
Good SMS marketing is the kind that actually takes into account who your audience is. It considers the nuances that will answer your audience's needs and hopefully encourage them to convert and support your cause. All this can be done using an automated platform such as RunGopher.
SMS marketing will elevate your marketing strategy
Let's keep 1 thing in mind: we're not trying to replace email marketing.
Our discussion about SMS marketing isn't about replacing email marketing at all. In fact, it's more about using this marketing channel in collaboration with email marketing in your marketing strategy. Because you know that email marketing alone isn't enough, you need another tool that can act as a catalyst for growth. Something that can hit the mark with your audience so you can build trust.
The idea is to have both in your marketing strategy and embrace both strengths. With SMS being more personal and quick, SMS marketing can be the outlet to have genuine two-way conversations with your audience. For example, instead of using email to prompt them to reply, use SMS instead and direct people from the conversation to your email newsletters.
There are so many things you can do when you incorporate both SMS marketing and email marketing—but the point is that using them both as integral parts in your strategy and workflow will transform your business and relationship with your audience.
The benefits of SMS marketing and what SMS marketing solves
There are many benefits from using SMS marketing. Here are some of them to name a few:
SMS marketing elevates the impact of your marketing strategy as a whole.
Adding SMS marketing to your workflow means you automate many stages in the journey that will add value to other aspects of your strategy, such as email marketing.
SMS marketing makes it easy to personalize bulk messages to your audience.
Because everything is automated, you can use your customer database to craft messages that are personalized to their needs and wants.
You can track your audience's responses live through RunGopher's platform.
You want to track your results right away because that allows you to adjust and communicate more effectively with your audience for the rest of your marketing campaign.
You can automate replies based on incoming keywords.
We believe this is a crucial feature that every business needs because you want every reply to feel genuine and personal. You can do this with RunGopher using our automated reply feature and make sure that no text message feels like an impersonal, corporate broadcast message.
SMS marketing with RunGopher allows integrations with existing CRM softwares like Hubspot, Salesforce, and Campaign Monitor.
We want to make it easy for you to incorporate RunGopher into your existing workflow, so we support integrations with other platforms.
With an automated platform like RunGopher, you don't need to add more people to run your SMS marketing campaign.
Many strategies in marketing campaigns require more people to run it, but you don't have to worry about that with an automated SMS platform. It makes your workflow more efficient and effective.
You don't have to choose between being personal and automating your workflow.
With automated SMS marketing, you can choose both—without having to worry about becoming impersonal or having to hire many more people to manage your relationships with customers.
You can use your SMS marketing strategy to do more than just marketing for your business.
You can use SMS marketing for many other things in your workflow. For example, you can use SMS marketing to nurture relationships within team members, keep track of unpaid invoices, and collect customer feedback.
Want to work with RunGopher?
You too can transform your business and marketing strategy using conversational SMS. Book your demo with RunGopher today and let's connect you with your audience so you can grow your business and scale your impact.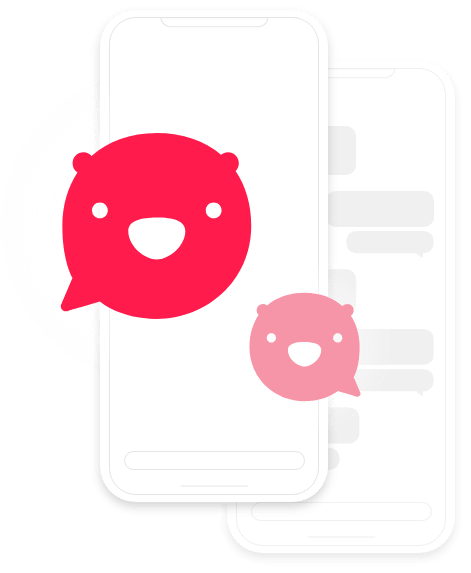 We're here for you every step of the way.
We don't just give you a platform to work with, we want to help you optimize the platform according to your business goals. Let's dive into how you can utilize SMS to grow your business and scale your impact. Book your free demo today.