Article:

5 reasons why you need SMS in your marketing strategy
Using SMS is still one of the most efficient tools to drive results from your sales and marketing campaigns.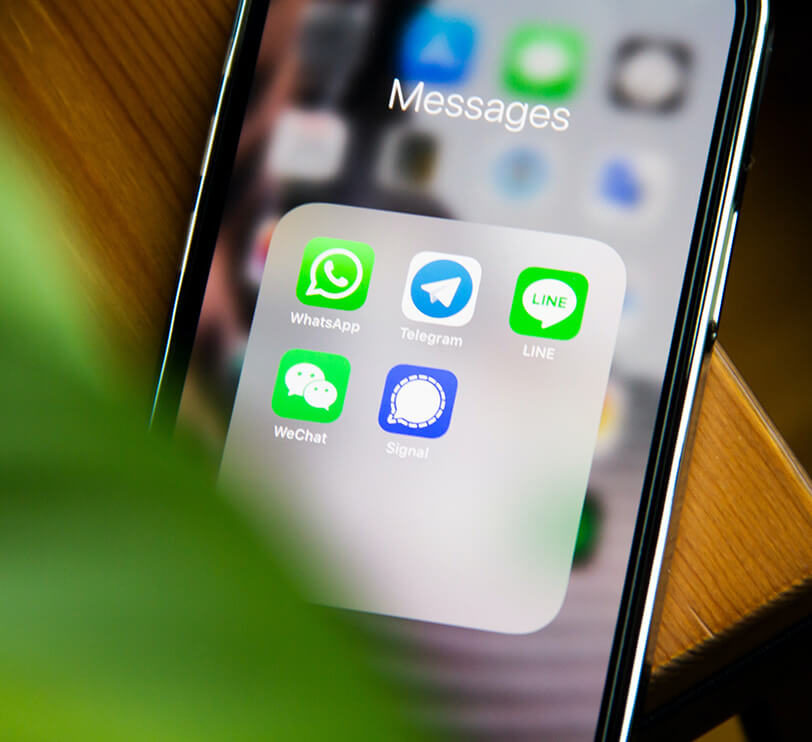 Is SMS the best tool to have in your marketing strategy?
Using SMS answers all 3 needs of today's businesses: automated process, efficient digital ecosystem, and meaningful connection with customers.
With a 98% open rate and a 45% response rate, SMS is the channel to get noticed.
Like any other marketing channel, SMS is changing, growing, and evolving. However, it is evident that there are 3 big growing needs in brands and businesses today: automated process, efficient digital ecosystem, and meaningful connection with customers.
While there are other marketing channels that can powerfully impact a business, few have been able to accomplish all 3 goals above—except for SMS.
According to Adobe, automated SMS messaging has done what may have seemed impossible: "helping brands interact with customers more empathetically and effectively than ever before while slashing operational costs."
Using SMS is about creating a personalized experience that connects with customers
If you think about the idea of SMS, don't think about the boring, one-way announcement messages that come into your SMS from brands and businesses. We're talking about incorporating SMS into your marketing strategy to build genuine, meaningful relationships with your audience.
We're talking about fun, engaging marketing campaigns that comes right into the hands of customers through SMS. And we're talking about call-to-actions that actually converts because SMS is used as an agitator for your fundraising campaign.
This is SMS strategy that actually helps you grow your business and scale your impact. Curious to know more? Keep reading.
Here are 5 reasons why SMS is a must-have in your marketing strategy:
1. It's faster to interact with customers
By Jan 2021, 66% of the world has a mobile phone, with smartphones accounting for more than 75% of all the mobile handsets in use today.
During Covid-19, screen time spiked to over 13 hours per day. People have been notably surprised by this number, but they're not putting their phones down as a result.
Today's consumers view smartphones as an inseparable part of everyday life. They use smartphones to check emails, send messages, talk with friends, read books, surf the web, take notes, shop online, watch videos, and do many other things.
As consumers rely more heavily on mobiles for day-to-day tasks and purchases, running SMS messaging campaigns can take advantage of that exposure. And with 90% of messages read within three minutes, it's hard to ignore texting as the next marketing frontier.
McKinsey's survey showed SMS/text messages stimulated high engagement levels with shoppers everywhere. In the US, it was the channel most likely to elicit an 'open and read' action, with 42% of all messages received being opened and scanned. The same story happened in France as consumers confirmed they'd reviewed 45% of received SMS messages.
2. It facilitates personalized two-way conversations
SMS is no longer just a one-way conversation: you text a customer a discount or a birthday celebration, and that's it — the customer can't reply, even when they might want to do that.
Today's SMS messaging is different. It's about two-way conversations allowing you to deliver an ultimate personalized experience for your customers.
A two-way SMS is a direct message sent specifically to a customer by a real agent (or, in some cases, a bot) on the other end. Its beauty lies in the fact that customers can reply to your text and get responses right away.
By sending two-way text messages, you can get customer insights immediately, gauge their needs, and serve them better.
3. It's easy to send promotional messages
In case you don't know: During Covid-19, direct-to-consumer brands invested in text-based messaging communications by more than 50% and gained major sales from texting.
"We built our text-to-order platform with the goal of providing the most efficient, streamlined way to order and reorder products. […] When you are on your last bottle or can of your favorite beverage, reordering should be as simple as sending a text message,"

Zak Normandin, founder and CEO, Iris Nova.
You can use SMS marketing messages in many different ways:
– Offer a coupon
– Promote a sale
– Run a loyalty campaign
– Announce events and new products
– Remind customers of their abandoned carts
– Ask for donation
By sending perfectly timely and highly targeted offers via text message, you can capture customers' attention at the right time, at the right place, encourage them to make purchases, and so increase your bottom line.
4. Use SMS to improve customer service
SMS messaging should be a part of your customer service strategy.
It allows you to quickly communicate a problem with customers and offer them an immediate solution. This is a great way to comfort customers and gain their trust in difficult situations like when you can't deliver an order on time, or an item is broken on the way of delivery.
Sending an SMS text is also an excellent way to delight customers.
Imagine you just shipped a product to a customer and want to know their feedback. In this case, you can send them a text message asking if they feel satisfied with your order.
A high chance is that your customer will be amazed at the way you care about them, making them want to come back to you again and again.
5. It works perfectly with email marketing
No matter what sector or business you're in, you can make use of SMS marketing and email marketing to achieve your goals.
Take politics as an example.
During the 2020 US election, the Democratic National Committee shared that when they did follow-up texts after sending direct emails to subscribers, recipients were 21% more likely to donate.
There are the things you get when you combine SMS marketing and email marketing:
Email marketing and SMS marketing are permission-based. Those who opt-in are interested in your business, making them perfect prospects.
As text messages are shorter than emails, you can use emails to build and nurture relationships, then use SMS to seal the deals.
Combining email and SMS is more effective than relying on just either of them. Think about when you want to promote your flash sales. Your recipients may not notice it in their inbox, but they're more likely to check their messages.
You can leverage insights from each channel to optimize your marketing campaigns for better results.
What is holding you back from using SMS in your marketing strategy?
Using SMS messaging can strengthen relationships with your customers and grow your business. We're here to partner with you to make your digital ecosystem more efficient and effective so that you can reach your business goals.
With Rungopher, you can take your business and marketing strategy to the next level with SMS. Book your demo today to learn more.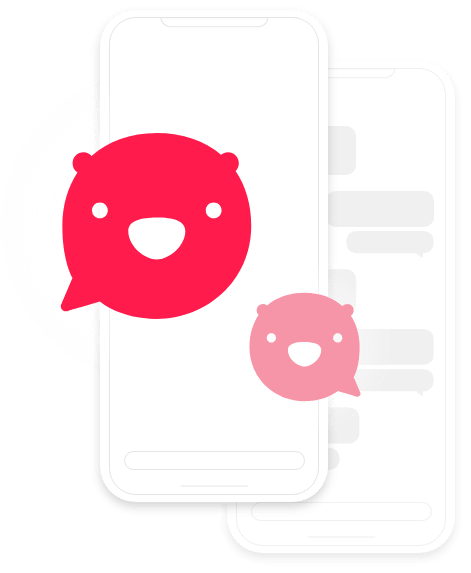 We're here for you every step of the way.
We don't just give you a platform to work with, we want to help you optimize the platform according to your business goals. Let's dive into how you can utilize SMS to grow your business and scale your impact. Book your free demo today.