Article:

Maximizing SMS Marketing for Non-Profits
Things you can try to help you maximize the use of SMS marketing to improve audience engagement.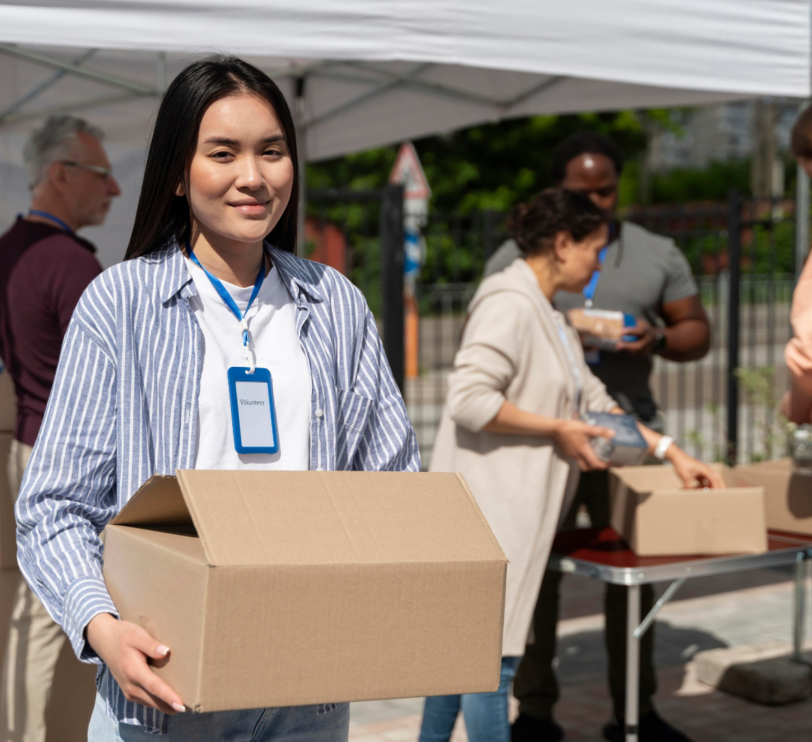 Have you been using SMS marketing and perhaps even using an automated SMS platform, but you don't feel like you're getting the results you're aiming for? You're asking these questions..
"Does this mean I need to switch platforms?"
"Is my vision not connecting with my audience?"
"Do they not care about what the cause fighting for?"
"How effective is SMS marketing?"
Perhaps you're asking many more questions beyond what we've listed above and you feel unsure about where the problem lies. What you feel is valid and you're not alone.
So many organizations and businesses have tried using SMS marketing for their marketing strategy and campaign journey to improve their audience engagement, but didn't seem to get the results they expected to get. And as a result, it makes them feel like SMS marketing isn't for them.
We're here to share the good news: we don't think it's about the SMS marketing. Is SMS marketing effective? Yes, and we believe that there are ways and tips you can use that will elevate your not for profit SMS marketing to the next level. Don't give up on NFP SMS marketing just yet, let's explore the possibilities together.
What is SMS marketing?
Let's back up a bit. If this is your first time ever considering NFP SMS marketing, welcome aboard. You are on the brink of transforming your organization into a journey of building trust with your audience.
SMS marketing is a marketing strategy that uses SMS or text message to reach and connect with your audience. It is an approach to nurture your audience at a very personal level to increase the audience engagement level. It's an approach that allows you to touch on the nuances of what's in the hearts and minds of your audience.
At RunGopher, we provide a platform that allows you to send out automated text messages and have genuine conversations with your audience. (You can read more about what it looks like to work with us here!)
Having said that, we believe that to maximize SMS marketing for your not for profit marketing and produce the best fundraising campaigns, you can't just send out random text messages. You also need to be strategic and intentional. What does that mean? Let's dive more into that in the next section. Keep reading…
How SMS marketing works: high audience engagement and conversion
When you think about why SMS marketing is so effective, you think about getting high audience engagement and conversion. You want your audience to respond and engage with your SMS for charity campaign. You want them to feel connected with the story and excited to be a part of the journey. This is what maximizing your SMS marketing will look like.
It's a strategic approach to not only connect better with your audience but also make your workflow more efficient and effective. It's a solution that elevates the other aspects of your not for profit marketing and fundraising campaigns—not a replacement.
The results of using NFP SMS marketing strategically as an integral part of your planning means you are adding a tool that can achieve both the efficiency of reaching a wide group of audience and the trust you get from connecting with your audience in a personal way.
Why SMS Marketing? Here are some things you can try to help you maximize the use of SMS marketing to improve audience engagement:
1 – Plan ahead and treat it as a key factor in your strategy
One of the biggest mistakes that people do is to use SMS for charity as a spontaneous catalyst in the middle of their fundraising or marketing campaign. We've worked with many organizations and businesses that treat SMS as simply a contingency plan. They would only incorporate SMS when their campaign isn't going as smoothly or attracting as many people as they had hoped.
This mindset doesn't maximize the potential impact that SMS can bring to your entire campaign. Bring your team together and brainstorm early in the preparation stages on how you can implement SMS into your workflow. Plan ahead for SMS to be a key factor in your campaign strategy, not just a side tool or add-on.
2 – Incorporate SMS marketing throughout the campaign journey, not just at the end
Here's another point you want to remember. Previously, we shared about meeting many teams that don't consider SMS in their campaign strategy. On the other side of the story, we have also worked with the best fundraising campaigns that actually plan ahead and think about using SMS. Their challenge then isn't about not incorporating SMS, it's about only using SMS at the end of their campaign journey.
Instead of using SMS throughout their campaign journey to tell the story of the cause that they're fighting for, they only use SMS to send out a call to action so people can click and donate. They only use charity SMS at the end of the campaign journey or only at a certain part of the journey instead of throughout the whole journey.
Here's a better strategy: Use charity SMS throughout your whole storytelling journey, from beginning to end. Use it as a way to build touchpoints across your campaign, not just as a way to ask for donations. Use it to really tell your story to your audience.
3 – Use SMS for charity to engage in 2-way conversations
Bulk promotional messages are so yesterday. People are overloaded with information every day and what they need isn't more information but a genuine relationship.
If your charity SMS marketing isn't giving you the audience engagement level you're hoping to reach, evaluate your conversation journey. Are you inviting them to converse or are you just using SMS for a 1-way conversation?
Ask questions. Give them something to reply to and give them space to share their thoughts. Give your audience something exciting that they can respond to. This is what RunGopher has been all about from the very beginning, engaging in 2-way conversations with your audience.
4 – Collect feedback from your audience via SMS
To do point #4, you have to apply point #3. To get insights and understand your audience even more, you have to constantly collect feedback from your audience. Make sure you store the data that contains the insights you get from every conversation with your audience.
Use the conversations as a way to understand your audience better. Ask them questions to get to know your audience and understand their point of view. Use this as a way to understand how you can serve your audience better and connect with them in a personal way.
5 – Keep updating SMS conversation journey based on the insights you got
Once you have your customer insights and you know your customers better, you want to use this data to continuously adjust your campaign and approach. You want to keep your audience database up to date so that you can always speak to their unique needs.
Remember this: your audience also grows as they go. So, it's safe to say that your audience database is your biggest asset.
You can't assume that their situation will remain the same. If they choose to donate 2 years ago, you want to know what stopped them from donating last year and how you can encourage them in where they're at so that they will want to support you this year. These nuances are things you can understand from studying your audience database.
6 – Find a partner that can strategize your SMS marketing, not just an automated SMS platform
The most important thing you can keep in mind is that you're not just looking for an automated charity SMS platform.
It's easy to find another platform that is affordable and functional. It's easy to send just another round of bulk, promotional messages. But it's not easy to brainstorm the right strategy to connect with your audience.
This is where a partner comes in and this is why RunGopher does what it does today. We believe that your conversational journey matters. To maximize your SMS marketing, you need to understand who your audience is, what goals your business and organization want to reach, and how to get you there.
The best way you can maximize your SMS not for profit marketing is to work with a partner that can walk with you every step of the way.
7 – Personalise SMS not for profit marketing
In a world where customers are confronted with a marketing message left right and center, it's a challenge to have your text messages stand out amongst the crowd. There are some simple steps you can take to make your SMS marketing and SMS messages a more personalized experience for your customers, helping them hear that 'ping' of your text message over all the noise. 
For one, use their name in the text message. When you open a text message and it's got "Hi Bob" at the top instead of a generic hello across all text messages, it makes a big difference. Research shows that there is an increase in dopamine when we see our name mentioned in an SMS. 
Second, your NFP SMS messages should communicate about something going on in the local area you are marketing to with your texting. Your text messages might sound like "Hi Bob, we hope you're staying dry in the wet weather!". Alternatively, you could run SMS campaigns on certain days, like someone's birthday (if you have that information) or send out a text message on a significant holiday. 
Any way you can, get personal in your SMS messaging with customers. Personalized SMS campaigns can be the difference between your SMS messages standing out or simply blending in.
Ready to increase supporter engagement and raise more funds?We're here for your charity SMS campaigns!
We don't just give you a platform to work with, we want to help you optimize the platform according to your organizational goals.
Let's dive into how you can utilize NFP SMS to grow your organization and scale your impact. Together we can reimagine how you can reach your audience better and communicate your mission more effectively with RunGopher. Book your free demo today.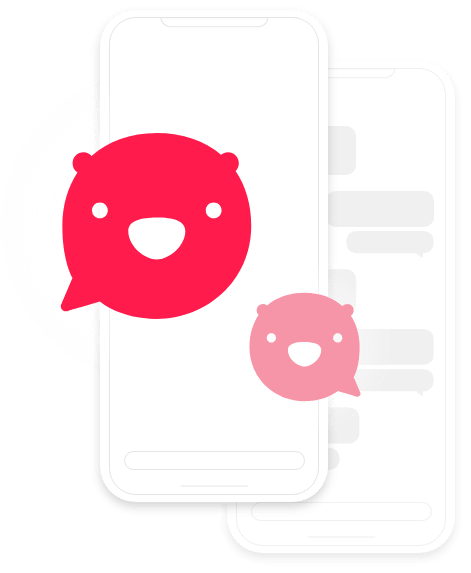 We're here for you every step of the way.
We don't just give you a platform to work with, we want to help you optimize the platform according to your business goals. Let's dive into how you can utilize SMS to grow your business and scale your impact. Book your free demo today.